It's the best way to keep your car cool and still maintain its fresh, awesome look.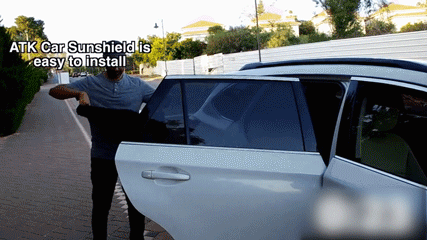 Why you need these?
✅Eliminate sun glare. Reduce ultraviolet radiation. Lowers the temperatures in the car.

✅Your new car seat interior material also can be avoided by aging and fade.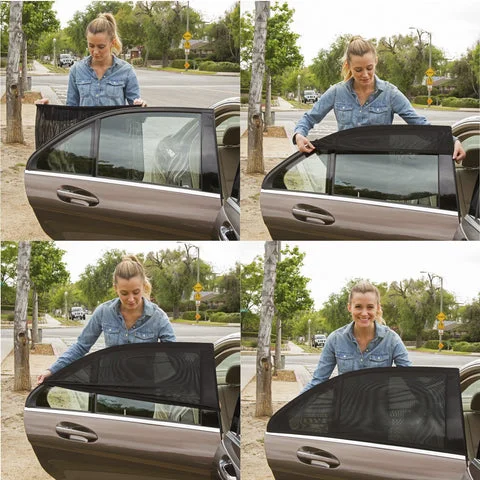 ✅ventilation,let air in without the risk of bugs or wandering eyes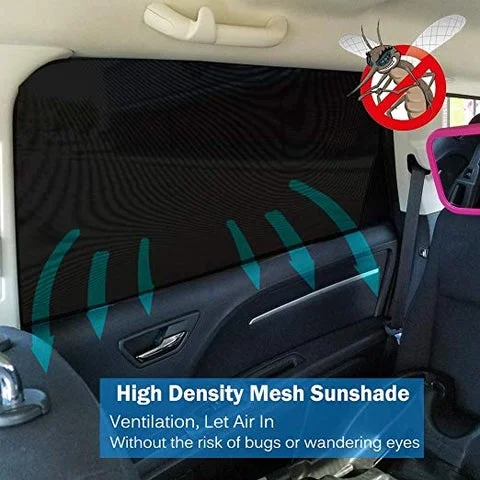 ✅Prevents your children from getting burned or overheated. 
✅

Avoid glare, high temperatures and protect privacy better in the car.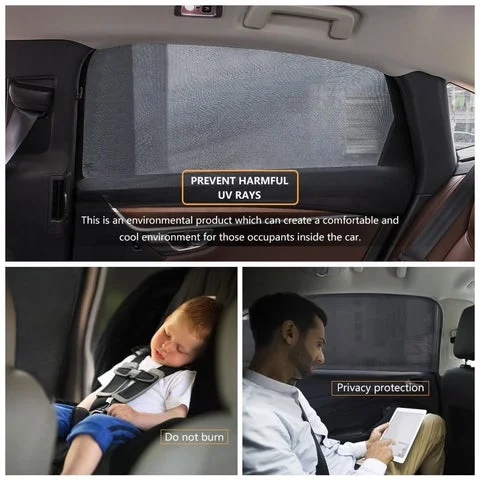 ✅It is so light that you can easily fold it into a compact size that fits into a car storage box when not in use. Support machine washing.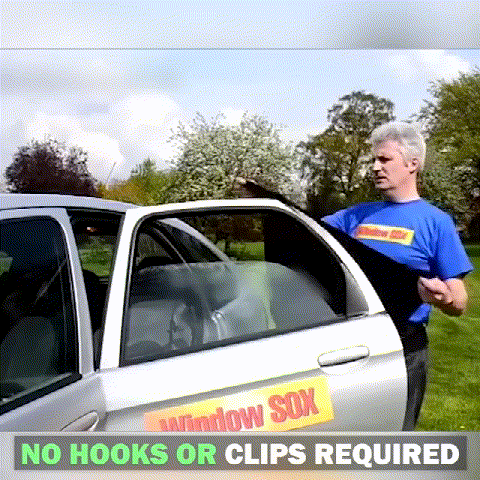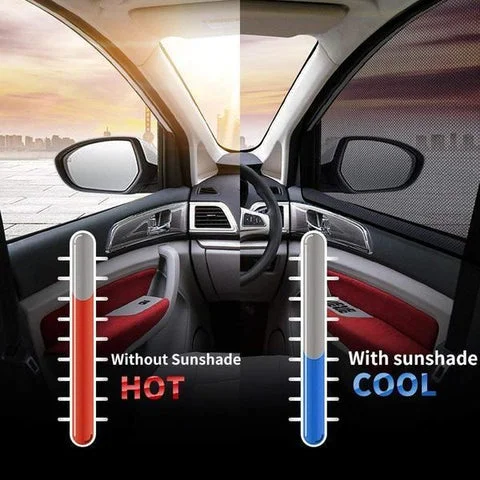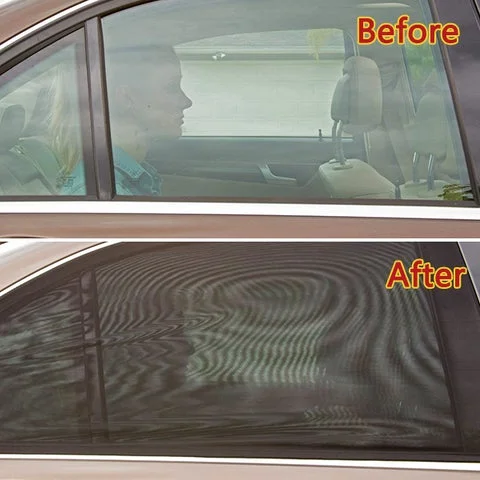 The side window shade is made of a flexible, stretchy mesh material that helps block the sun, making your child safer and your car cooler. and can be used for at 

least 5- 10 years

,it won't hurt your car's paint job or its interior, either. This durable, lightweight fabric simply pulls down over the car door. provide your passengers with the most comfortable travel experience. Best sun shade and they keep the bugs out. 
SPECIFICATIONS
Type: The Ordinary / High Elasticity
The Ordinary Front window size: 55*52CM stretch length 110*52CM
The Ordinary Rear Window  Size 55*52CM stretch length 110*52CM
High Elasticity SUV Front window size;55*52CM stretch length 110*52CM
High Elasticity  SUV rear window: 65*57CM stretched length 120*57CM
Material: Mesh Fabric
FAQ
Q: Whether it fit your car?
A:  Sure. Stretchy material ensures it can cover most doors. Fits All (99%) Cars!!! Please be free to choose yours.
Q: Whether front window and rear window can be both used?
A:  In fact, there is a certain difference in size, so we've separated the front and rear windows for you to choose your need.
Q: When i am using it, can I roll the window down ?
A:  Of cause. Don't worry about it. It's fixed to the window, but it's breathable, and the window can be rolled down inside.
PACKAGE INCLUDED
1 Pair * Universal Car Window Sun Shade
Car Window Shade
CUSTOMER REVIEW
P***i
 I will check the quality, but the quality looks good. 
M***n
Excellent product meets everything q wanted in this product. 
G***r
The effect of sunshade and mosquito prevention is very good, it will not affect the automatic lifting and lowering of the windows, and the installation is very convenient, which is a very satisfactory shopping experience.
B***k
The matching degree with the vehicle is very high. After installing the screen window, it will not affect the appearance at all. It is very practical and recommended to buy.